"Better a little doll maybe, then no memory of faery at all."
The Fairy Queen tells Smith this in Tolkien's short story Smith of Wooten Major and she's right.
My daughter has all manner of modern toys at her disposal, but she gets by far the most milage out of her toy dragon/dinosaur "Spikey". This, despite the fact that she has declared that "dragons aren't real" and "dinosaurs are all dead", this one is probably the most alive thing in our house. He hides, he seeks, he fights knights, Orcas, and other monsters. He even "roars" the melody to "Oh Come All Ye Faithful".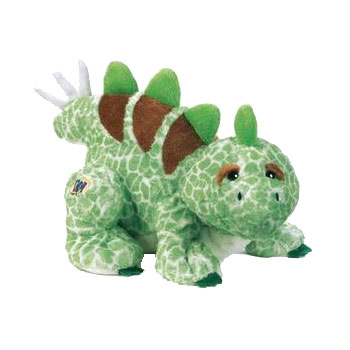 Today though, he was put in a precarious position when a high toss landed him on a light-fixture shelf near the ceiling of the mall. Fortunately, I was able to get Spikey down by using a long pole used to prop up one of the fake trees, while standing on a chair, and tying my jacket to the pole as a "hook". Whew.