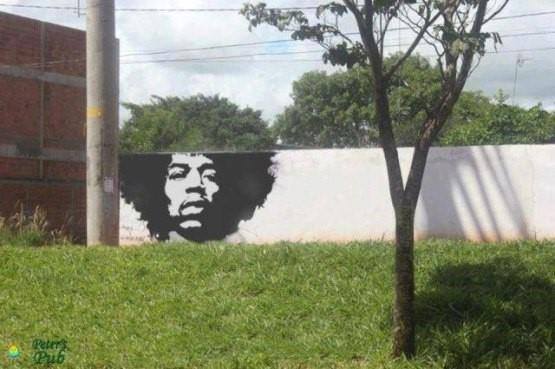 Overgrown is what virtually every living thing becomes when it is not tended.
If the lawn isn't mowed, it becomes a seeded prairie.
If the path isn't kept trimmed and cleared of fallen trees, it is reclaimed by the forest.
A garden that isn't regularly weeded will soon become nothing but large weeds and a few 7-foot long zucchini.
If you stop cutting your hair, it will cover your eyes.
None of this takes millennia or centuries to happen. Just a year or two or sometimes only a week is necessary.
Fortunately, by design our own bodies don't grow too much. Something deep inside us says "stop!" at just the right time.
Medical professionals would say it's the pituitary gland that does this, though that is just the mechanism. It doesn't tell us why.
If the mechanism is broken though, one could end up like Andre the Giant – overgrown and in agony.
The 103rd psalmist tells us that our bodies are like grass, quickly withering and thrown into the fire.
But our bodies are also NOT like grass, which can thrive mown or unmown.
It is not right for us to be overgrown – either in body or especially in psychological stature – ego.
We are tended by a master gardener that keeps us pruned beautiful and pleasing and fruitful.
If he lets us go, we become overgrown, thinking of ourselves more highly than we ought, before collapsing under our own leafy, tangled weight.
A good prayer may be to ask to grow to the right size in body, mind, and soul.